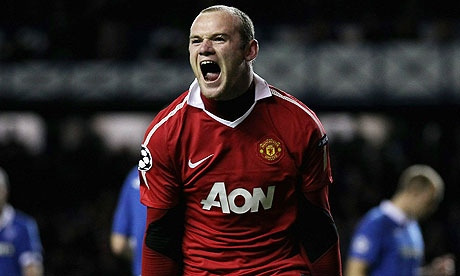 Stretford-End.com can exclusively reveal that Manchester United have plans for significant re-investment in their squad. With Ryan Giggs and Paul Scholes set to retire by the end of the 2011/2012 season, Edwin van der Sar hanging up his gloves at the end of this season, the future of Gary Neville due to be decided within the next 6 weeks, and several fringe players given until the end of the season to prove their worth, there have been private assurances to Sir Alex Ferguson that there is money available for a reshaping before he retires.
The major news, aside from the fact that investment is imminent, is that Wayne Rooney's contract negotations proved vital to this. Many sources claimed that he wanted to leave, many wrongly claimed that a deal had been agreed, but we can state that his involvement in negotiations with the club were solely to force the owners into at least privately confirming their intentions among the players.
Names, of course, come and go, as careers take different paths. Stretford-End.com confirmed in September United's real interest in bringing Cristiano Ronaldo back to Old Trafford but we understand no actual names have been mentioned to Rooney, no targets have been identified as no names have been definitely scheduled on the "out" list. It was a policy very much evidenced on the weekend when Anderson – strongly rumoured to be on the verge of agreeing a deal with one of a number of suitors to leave – played the next day and had one of his best games in a United shirt. Just as Nani was given a chance last season, so many players will find themselves with an opportunity to prove themselves.
In direct correlation to our suggestion back in October after Wayne Rooney signed a new contract at the club, that he did so because of a guarantee of investment in new players, our source has confirmed that is the case. "He got the re-assurance that they (the Glazer family) are going to spend money. He was told he won't be stuck in a 5 year contract with Giggs, Scholes, Neville and probably Berbatov – due to age, rather than a quick sale – having gone. That was the way for him. They have promised they'll give the manager money."
The inside thought is that with Ryan Giggs and Paul Scholes in particular at any time due to announce their retirement, Sir Alex wanted a reserve of finance as with no obvious breakthrough talent, any replacement would involve a huge outlay. The two United legends are still so highly thought of at the club that their retirement will leave a huge hole in the squad, and Ferguson wants to make sure he has saved for a rainy day. And while, again, there is no concrete information on names, these words should come as a huge re-assurance to United supporters.