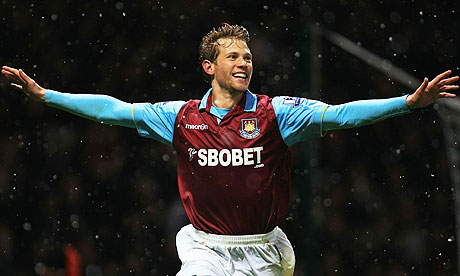 As much as I wish this wasn't the case, the only major story for this issue of Stretty Stories is last night's lose against West Ham and reactions to that result.
Fergie: We'll learn from loss – Sky Sports
In case you missed it yesterday, Manchester United was humiliated by bottom-of-the-table West Ham. Following a 4-0 loss against the London club, Sir Alex was grasping for positives in the midst of a massive loss. The gaffer chose to field a young squad at Upton Park and unfortunately United fell to a loss with many youngsters to blame. After two consecutive seasons winning the Carling Cup, United have been eliminated by West Ham. There is no defending this result. Some people will hide behind the fact that it's the Carling Cup. To me, though, it doesn't matter what the competition is. United should always aim to lift every trophy. Sir Alex did draw positives from this disappointing match claiming that the youngsters would learn from their mistakes and would be motivated by the pain of this loss. That may be the case. Perhaps this match will have positive results in the development of our youth, but that doesn't change the present. We had fantastic odds to win the Carling Cup for three consecutive years, and we didn't. Talking about what this match means to the future doesn't change our painful elimination from the Carling Cup this year.
Discuss all today's news and rumours in the forum
Follow Kyle on Twitter at KDill_MUFC