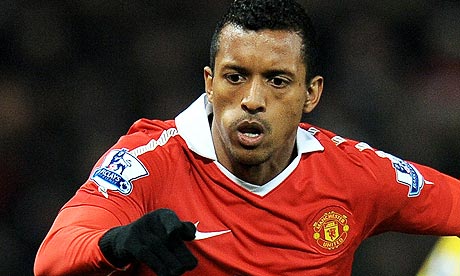 AUTHOR – Stretford-End
Nani, or to give him his full title of Luís Carlos Almeida da Cunha, has become an intricate part of United's attack over the past eighteen months and continues to go from strength to strength as we move towards the 'squeaky bum' period.
To date, Nani has scored nine goals in 23 Premier League appearances (goals per game ratio of 39%) and a single goal in six Champions League appearances (goals per game ratio of 17%). Although his goals have been of vital importance for United, its his creating of chances that has stood out this season. Nani can be unplayable at times, either going on the outside of the left back or cutting in from the right and striking with his left foot.
I want to start doing some in depth reviews and analysis of United players and I thought that I would start with our influential Portuguese starlet.