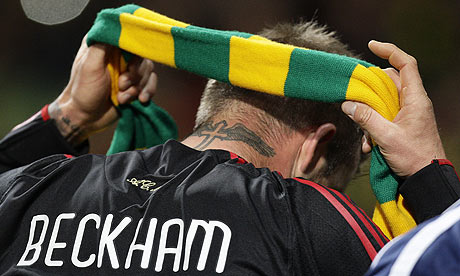 It was confirmed today that the Red Knights, a consortium of wealthy businessmen who are attempting to buy Manchester United from the Glazers, will be making a bid for Manchester United until the end of the season. The Glazer family bought Manchester in 2005 for £828Million, of which £556Million was borrowed from the bank. Both the Glazer family and chief executive David Gill have both denied that the club is for sale, although David Gill said in August 2004 (the same season the Glazer family put the club into debt) 'Debt is the road to ruin', which demonstrates that every person has their price.

According to the group there are more and more potential investors interested in a bid to buy back the club is rising. The Red Knights already consist of Jim O'Neill, chief economist at Goldman Sachs, lawyer Mark Rawlinson and financier Keith Harris. A statement released today read:
We will continue to work on it but do not expect it to be done before the end of the season.
The group has recently recruited the Japanese investment bank Nomura to help it put together a bid which will interest to the financially driven Glazers. A further statement read:
The Red Knights have been liaising with the Manchester United Supporters Trust, and their representatives were at our first meeting on 2 March. They remain closely involved with our plans. On 12 March we involved Nomura as our adviser. Since then they have been speaking to and meeting many potential Red Knights who have contacted us since our interest was made public. These potential Red Knights have offered ideas and support and, with the help of this input, our plans have been developed further."
For all the latest news on MUST, The Red Knights and the growing debt – I recommend you follow WEWANTGLAZEROUT and United Rant on Twitter for the best and most up to date coverage.