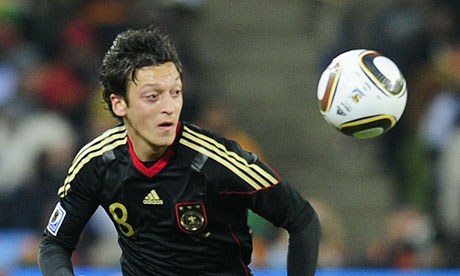 Stretford-End.com understands Manchester United will not sign German prodigy Mesut Ozil this summer. The Werder Bremen midfielder impressed last season but really shot into the public eye when he helped destroy Australia and England in the World Cup; however, we can confirm that he will not be joining the Old Trafford club this summer.

Rumours intensified that we were due to sign him at the weekend when Sir Alex watched Fulham (who are due to play United in just under 2 weeks time) play Ozil's club side in a friendly on Saturday, before he sidestepped almost half a dozen questions on the matter after the Community Shield.
However, we have been told that "David Gill has made it very clear to journalists" that United will not be signing the exciting youngster.