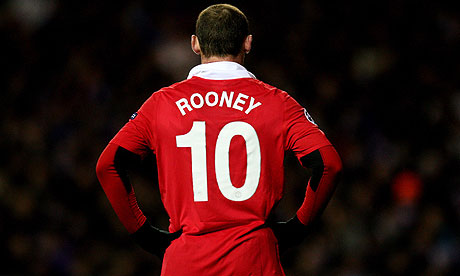 AUTHOR: Herzogschild
He needs us as desperately as we need the old him…
Now that King Kenny's revolution, has, um, momentarily receded, it would be easy to trigger a litany of laughs onto Liverpool's already hefty-stacked misery. They were – as they often are – the first to gather themselves into a collective jeer-pile when a certain terminally-impotent striker pulled the same shameful stunt their once-hero did just a number of days ago.
Karma, of course, is a recurrent gnasher-bearer in football, but, following Gerrard's past movements, they should have known. Torres, now displaced from the pseudo-religious adoration of the ever-fickle Kop, can now saddle himself next to the increasingly dull list of footballers who will lie, childishly moan, and eventually move. A new hatred will be born, as salivating Scousers erupt in indignation, but they will move on.
The player, the new bearer of power in football's greed-fuelled modernity, has got his wish. Three results have followed: Chelsea have acquired the services of one of the very few world-class strikers in the game today; Liverpool have received a huge fee and will – eventually – improve; and the most revealing conclusion of the whole soporific charade is that it was all an expected anticlimax; following the amassed incredulity, the illimitable column inches, foaming diatribes and gloriously inane discussions, it could not be anything but. Again, as with our own spud-faced want-away in October, the fundamental issue that will stench the air is not of money or transfers, but the emergence, once more, of the futility of supporters and the lying of those they adore. Proclamations of love for the club will once again be shown for what they are: little more than empty gestures aimed towards those too easily appeased. Anger will ensure, false bonds will shatter, heads will hang all around.
Among a well-placed minority, a belief is still held that Rooney's recent misdemeanours were accepted too readily and forgiven too quickly. Save for a smattering of jeers on his return, his restoration to United's squad was without too much response. Not long after, the initial anger of United's support had withdrawn, and the briefly-suspended drone of his name was once again billowed both home and away. With an unmerited increase in wages, and a curiously happy striker presented to the media, the result, one and all expected, would be a return to the brilliance which made his untimely request so painful to accept in the first place. Appearing on the Pravdaesque club television station, Rooney supplied all the right kind of sound-bites: dull tit-bits, understanding, humility, and a new-found optimism. His concerns – reported to be ambition-based, on United's part – were seemingly resolved. He was United for life, once more.
Whilst the souring episode left all lamenting, many, while it prolonged, begrudgingly admitted they, too, harboured the same concerns issued by Rooney's PR-squad: United's ambition. Burdened under a crippling debt, United's failure to spend – big, and, most importantly, wisely – was and still remains a major concern for all reds alike. In the space of a year, Rooney went from being part of a devastating attacking threesome – shared with Ronaldo and Tevez – to having to spearhead a one-man mission that, for him, succeeded, but was crucially not enough for United. Goals came, the title didn't. Quotes attributed to Rooney pre-summer expressed a desire for United to strengthen with the signing of proven class. What followed were 3 unproven talents, of which only one has thus far proven his worth. Smalling, in time, will become a steady centre-half. Bebe has thus far only inspired groans.
Rooney's culling at Blackpool, with United needing a miracle, was a telling indictment; his reaction even more so. There was no volley of obscenities, or even an inspired tut. He trudged off slowly with the ached resignation of a player lost in the tumultuous climate of self-decline. The resulting come-back, inspired chiefly by his replacement, Hernandez, will not have only been valuable to United's cause, but also to Rooney's attitude: he is not, as his recent actions have suggested, United's main man. Not now, anyway, with Berbatov and Hernandez shooting United towards a heavenly 19th. Fergie's persistence in playing his once boy-wonder in order to retain his form can only continue for so long; United winning games is paramount to their greater good – if Rooney's stagnation escalates, his apparent right of place in the starting 11 should be ceased, for his and the club's own good.
The most commonplace critiques of Rooney have relied heavily on his negligence in front of goal. With a miserly 3 goals thus far – 2 of which have come from the penalty spot – his harshest of critics have poured scorn over his failure to replicate his net-busting prolificacy of last season. He scored 34 goals last season, bringing United, almost single-handedly, to the brink of a league title. Come May, even an optimist would be resilient in fending off a prediction of 10 league goals. Most curiously, unlike many strikers who wallow in a barren-spell, he is not guilty of missing sitters; he's simply not getting into the areas to do so. Last season, his rarefied knack was to appear in crevices tighter than a clamped vice. He is now more likely to be found hovering on the outskirts of the pitch, displaced.
His drought, however, is only a fraction of the problem ensnaring him currently. Eamon Dunphy, controversial RTE panellist – and, it should be noted, a consistently prized-dick – has, for many years, espoused the belief that Manchester United would eventually stifle the brilliance of Wayne Rooney. At the time, Dunphy's insight, borne out of watching United subject Rooney to a wide-left berth, appeared fundamentally flawed. United later won league titles and a European Cup. Rooney continued to purvey the sense of genius which brought him to the club and those subjected to the banalities of Dunphy's self-absorbed opinions chortled heartily at his absurd prediction. Though his reasons were wrong, Dunphy's belief that Rooney's game would usher in a premature decline appears, for the moment, to not be as wholly nonsensical as when it was first rubbished. There are, of course, two pressing concerns manifest a result of this: Are the club at fault in this? And, more worryingly, is Rooney's gradual fall seeping into an endless void, or can he be resurrected?
The signs, for now, appear to verge depressingly towards the latter. Even last year, one isn't reluctant to concede, the impression was there that it was a very different Wayne Rooney we were seeing. His game brought about a more consistent rate of production, but gone, seemingly, were the once-inherent traits which used to range a sense of terror amongst all who faced him: aggression, ferocity and a drive usually seen in children playing their hearts out on street-corners – a fearlessness. The fire igniting within a young Rooney led to cultured analysts proclaiming his imprint upon the game would only be guaranteed if it was extinguished. He needed to pacify himself, many suggested, and not lose his head as much. As a result we now see a more mature Rooney – less-booked, more respectful, and, most crucially, half the player we know he's capable of being.
The suggestion that the club aren't totally absolved of blame in the situation is a puzzler. They did, after all, grant Rooney his key wish, even if the reported reasons followed a very different line. He may well harbour a slew of primary concerns about the nature of United's squad, but little has changed for the worst since last season. A lack of motivation would be met with more sympathy if United were cracking at the seams; in reality, they're healthily placed atop a similarly underwhelming pile. If Rooney's chief motivator is success, then citing a prolonged distress with United's lack of ambition as a reason for his mediocrity is evidently unjustified. He knows attaining the league title is teasingly within reach. He also knows his true value, despite its disappearance, and how its restoration would all but guarantee a 19th crown. You cannot lament a lack of quality, or ambition, when your own dispassionate displays are part of the problem, regardless of past moments of genius.
There are, of course, the still-prevalent concerns sharking in from elsewhere. Rooney, like a plethora of footballers, may be broken from the realisation that, regardless of garnered wealth and success, he is not rendered immune from the moral coding that runs through the rest of us who get by with normal lives. A theory that the shattering consequences of his disloyally in family life may have corroded his professional career may be of some credibility. However, he is not the first footballer to embark on the cruellest of mistakes, and won't be the last. The immunity aura curdles itself through the lifeblood of many footballers. In recent times it's all the papers can talk about. He needs, firstly for his own sake, to get over it and move on. If not, his sense of loss will only further deepen.
Wayne Rooney's debt to those who forced themselves to forgive him grows increasingly as the season edges closer to its inevitable hectic climax. The lack of goals can be cast aside as something all players go through; the look of disinterest, of not seeming to give a toss, cannot. His old enthusiasm – that unique desire to bore through the opposition on his own – has fallen away. The great players – see Ronaldo, see Messi – must be capable of greed; Rooney, now more than ever, is continuously shirking responsibility, adding weight to the belief that he doesn't seem to believe in himself anymore. When once there was a slight delay and thundering shot, there is now a lay off. There is a settled reluctance to his game at the moment; when was the last time he bulleted through an opposing midfield and defence? When, even, did he last embark on a foul-mouthed, venomous tirade?
Dispirited, goal-dry and burdened by a growing debt, the next 4 months will be pivotal to a player in dire need of a hurried rejuvenation. A realisation is needed, it would seem, to retrieve the player who once looked destined to be one of the games all time greats; a realisation of self-worth, goals within reach, and that a barren spell is just exactly that – a spell. The reason for Rooney's descent into prolonged ineptitude is, and will forever remain, unknown. However, if it continues, it will only endanger the ambitions he himself appeared to express concern over, and will ultimately cease to be entertained by the club's desperate persistence to recover their broken man. Berbatov, often criticised for not scoring enough, has this season addressed the vitriol of damnation and produced wonderfully. Javier Hernandez, the plucky Mexican gem, 11 goals scored, will feel deserving of a place now too.
Wayne Rooney still remains Manchester United's most important player – playing very much within himself he has still got 9 league assists this season meaning that in 14 league games he's contributed to 11 goals – a very healthy contribution for someone so out of sorts. He is still capable, despite the gargantuan blip, of producing moments very few players can unravel. His loss of form is so nakedly obvious for one reason alone: it has cruelly reversed everything that made him a star. Players do not peak at 25, and those gifted – who've produced so consistently before – rarely, if ever, find themselves in a permanent state of flux. Rooney's battle is with himself; it needs to be a victory, for him and us. The enthusiasm must return – with it, the drive, fire, and goals will follow. But the transference – from shambling wreck, to rejoiced star – needs to occur quickly. He is still being granted unmerited opportunities to produce; his hauling off at Blackpool suggested they are on the verge of slackening off. A self-belief must return. He needs us as desperately as we need the old him.
AUTHOR: Herzogschild