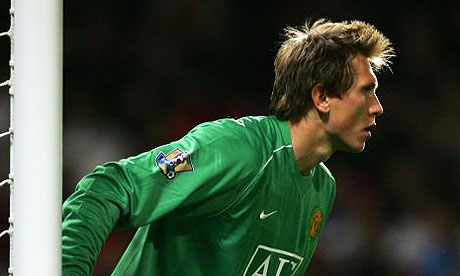 I have returned from a weekend getaway, which means Stretty Stories is back for another week. While Manchester United was busy getting a fantastic result against Liverpool over the weekend, there was still plenty of news surrounding Old Trafford. Today's Stretty Stories will include today's news plus some of the top stories from the weekend.
Rooney expected to face Spurs – Sky Sports
Wayne Rooney has missed the last two matches following an injury at West Brom, but Sir Alex Ferguson believes the striker will be fit in time for the away trip to Tottenham on Sunday. The gaffer confirmed that Rooney would have been available for the bench against Liverpool in the FA Cup, but he chose not to risk him. Captain Nemanja Vidic is also likely to return after missing the FA Cup clash due to injury.
Evans goes back to basics – Sky Sports
After a very disappointing first half of the season, Jonny Evans had a solid performance in Manchester United's 1-0 win over Liverpool. Evans suffered a nightmare in United's Carling Cup exit at the hands of West Ham, and in the wake of that loss the young centre back had to focus on the basics to rediscover his form. I thought Evans looked much improved on Sunday; a lot like the player we knew from the past two seasons. Evans has also made clear his desire to win the FA Cup this season.
United to make £15m bid for Adler – Telegraph
The past few matches have provided us with a sneak peak of life without Edwin van der Sar. Tomasz Kuszczak has deputized in the Dutchman's absence, and has taken his chances well. Anders Lindegaard has officially been registered with the club now, but the future of goalkeepers at Manchester United remains unclear. The Telegraph is reporting that Rene Alder is on United's radar to replace Van der Sar. The German goalkeeper is a United fan, and he has confirmed the existence of a special clause in his contract which will allow him to leave for Old Trafford. I'm not sure what the value of the clause is, but I have read it is in the area of £15m. Alder cites United great Peter Schmeichel as his hero growing up, and has expressed his desire to emulate him at Old Trafford. He was the German No.1 in the build up to the 2010 World Cup, but missed out due to injury. With his positive credentials and clear love for the club, I think Adler would be an exciting signing.
Kuszczak wants No.1 spot – Sky Sports
While talk continues of who will replace Edwin van der Sar, Tomasz Kuszczak has stated his desire to be the Dutchman's heir. Kuszczak has been in goal the past few games during Van der Sar's absence, and I believe he's showing signs of improvement. It is important tht he continues taking his chances, and he remains determined to be No.1 despite being mostly overlooked by the press. While Kuszczak has looked good in recent games, I'm not convinced he can be first choice. If he's looking to play regularly I'm afraid he may need to leave Old Trafford this summer.
FA Youth Cup… Manchester United defeated Portsmouth 3-2 in their opening FA Youth Cup fixture. The club's last success in the FA Youth Cup was 2003. While on the topic of youngsters, another notable result yesterday was the Aston Villa reserves 10-1 win over the Arsenal reserves. For a club that prides themselves on developing youth, this is hardly an impressive result…
Beyond the Stretford-End… While we pride ourselves on the content of Stretford-End, we also like to share the quality work of our fellow Manchester United bloggers. I would like to recommend A Week in Football: What's the frequency Kenneth? by John Young. A weekly feature on the new United blog 7 Cantonas, John mixes the week's football news with a clever brand of satire.
—————
Follow Kyle on Twitter at KDill_MUFC
Stretty Stories is featured daily on False10.com