You may also find these links interesting: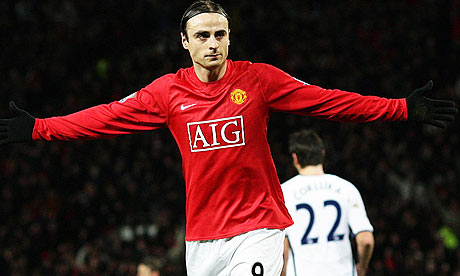 A low key FA Cup 4th Round tie saw Manchester United deservedly progress thanks to a lovely Dimitar Berbatov goal against his old club, but Sir Alex Ferguson will be counting the cost as his patched up side suffered even more injuries.
Tottenham started stung by their poor midweek performance and United's naive defending allowed Pavlyuchenko all the room he needed to head in easily past Ben Foster.
It took a while but United did spring into life before the break, with Tevez hitting the bar and Ronaldo going close, before 2 goals in just a couple of minute turned the tie on its head. First, Michael Carrick's pulled back corner was struck by Scholes and then deflected by Huddlestone past Spurs keeper Ben Alnwick, and then Carrick's stunning lofted pass was brilliantly controlled by Berbatov and steered in from 20 yards.
The real highlight of the game had been the enterprising and confident play from debutant Fabio, but unfortunately he was the first injury casualty. His replacement, another debutant, Richard Eckersley, was composed at full back. Worse was to follow as Cristiano Ronaldo appeared to be injured as he came off, and then stand in winger Danny Welbeck had to be assisted from the pitch before the end.
United made efforts to add to their lead in the second half with the bright Tevez at the centre of most things, while Michael Carrick was brilliant, and Zoran Tosic made an impressive substitute debut outing replacing Ronaldo.
But though Sir Alex will be pleased to get through to the 5th round he will have concerns over Ronaldo with a massive league game at the Hawthornes coming up on Tuesday.
Source:(Yolkie)