You may also find these links interesting: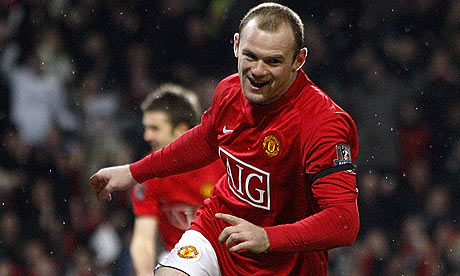 Despite being on the field for only 9 minutes, Wayne Rooney made the major impact in the first half – and, indeed, the entire game – by scoring after just 54 seconds, tapping in Cristiano Ronaldo's pullback.
Anyone expecting a landslide win after this clearly hadn't counted on Wigan's recent form, or their resolute response.
Rooney pulled up shortly after with a hamstring injury and hobbled off to be replaced by Carlos Tevez. And it was Tevez who had the standout moment, beside the goal of course, when he raced onto a long clearance by O'Shea, rounded the keeper but his touch was too heavy – making the angle difficult for himself, Tevez could not convert.
After the break there were a couple of moments of contention but nothing that ever really threatened to alter the scoreline – Wigan were totally full of endeavor but never created a clear cut opportunity – and aside from another clear penalty shout after a Ronaldo shot was handled just inside the box, the goal was the only part of the game that put the teams apart.
That Nemanja Vidic was the games standout player was testament to Wigan's determination, and though Manchester United shaded the game – just -, Sir Alex Ferguson will be relieved to get this fixture out of the way.
Source:(Yolkie)