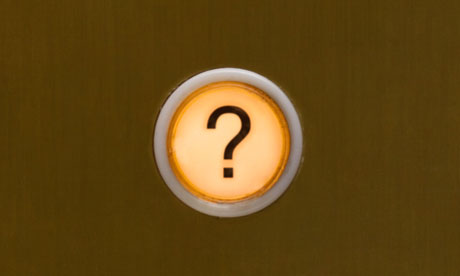 AUTHOR: – Doron
Are Manchester United lacking a midfield spark? – It was a question posed by a BBC tactical blog after the defeat against Wolves last month. The idea of a spark, or creative midfielder in the United side has been something that's bugged me for a while. I've never been convinced it's what we need and with that in mind I plan to make a potentially surprising transfer suggestion.
For me there are two reasons as to why United's central midfield area has been talked about with grave concern this year. The first, put simply is a lack of goals scored from this part of the team – only 7 in total. In reality, this isn't something that's suddenly just happened. That is a lower total than past years but since the 2004/05 season and the days where the Paul Scholes my lord he scores goals chant was regularly sung, no central midfielder has come close to double figures with Fletcher and Carrick both averaging a goal every 13 games in their Manchester United career (NB Gibson so far averages a goal every 6 games – the closest of the current CMs to Scholes' a goal every 4.5 games).
The second reason, I believe, lies in our competitors. Arsenal have Nasri, Wilshere and Fabregas; Chelsea have Lampard; Man City have Silva; Liverpool have Meireles and Spurs have Modric and Van der Vaart. United have, erm, Carrick? I don't have a problem with that. However, the media have United constantly linked to attacking midfielders, creative players who also score goals. The perception therefore is that due to the links and the fact our opponents have a certain type of player, United must also have this kind of player.
It doesn't bother me though. United don't have to conform to a certain trend in football. All of those teams have a common theme – they don't play a 4-4-2. By contrast, United's preferred formation is and has almost always been a 4-4-2 or a variant of that formation. I should add – formations written down by a series of numbers are somewhat overrated; in reality on a pitch they're so fluid and versatile that they never quite turn out to be exactly as the numbers represent. That said, it's safe to say that United like to play with four midfielders and two strikers.
Unlike many fans, I don't think that an attacking midfielder needs to be signed. United have always relied on flair and goals from their wingers – it's a proven formula at our club. What I do think needs to happen, is the release of some of our more creative players. Namely, Michael Carrick.
Oddly, despite wishing to see Carrick removed from his deeper role at present, I've praised it before. I think Carrick has done a very solid job for United this year – he isn't a player who should be put in a defensive role with the duty of winning the ball and shifting it on accurately to the next player. The 'old' Carrick of 4 years ago played higher up the pitch as a player who would create chances, get within shooting distance (and shoot), and be a reliable retainer of possession.
The change in his role is strikingly obvious. Showing his passing from a game against Watford four seasons ago and comparing it with him against Aston Villa this year just shows how much higher he used to play for most of the game:
Carrick passing vs. Watford in 2006/07
Carrick passing vs. Aston Villa in 2010/11
It's very clear to see the cluster of passes made in the final 40 yards of the opposition half in 2006/07 – whereas against Villa this season there is no such pattern or regularity of passing that high up the pitch.
Few would argue against the fact that Carrick can be a very good creative midfielder. The only other player in the squad who could do this defensive role is Owen Hargreaves; and with him injured and the club not spending any money on a Hargreaves-esqe player the responsibility has been handed to Carrick. Despite doing a decent enough job, Carrick is better with more freedom – with the license to roam and pick out the cutting passes.
I'm not aware of an occasion this blog has pinpointed a specific player to sign – rather it has always backed our current squad, and will continue to do so. I though, am going to break from tradition and suggest who I would like the club to sign. My suggestion is a replacement for Carrick in the defensive role; someone who can tackle and pass; someone who would free-up Carrick to play higher up the pitch as well as potentially helping other players such as Anderson to settle into a higher position (he too has been asked to play deep far too often).
For me, any signing who has to come in and play in the first team immediately really needs to have Premier League experience. There are lots of examples of central midfielders (and players in other positions) joining from abroad and taking time to settle and learn the game. My other concern with any central midfield signing is age. I would be disappointed if United spent big money on a central midfielder aged 21-15 as I would much rather see a product of our Academy given an opportunity first. I don't want any signing hindering or stunting their progress. In Cleverley, Pogba, Morrison, Tunnicliffe and to a lesser extent, Matty James, United have some very talented young central midfielders. Arguably none of them are ready to be a fixture in the starting XI however they all have a big 18-24 months coming up where hopefully they'll start to push towards the first team.
With that in mind, my suggested signing is now at the peak of his career. I'm suggesting him with only a couple of years at the club in mind – a bit like the signing of Laurent Blanc (however my suggestion is younger). The player would be perfect to do a disciplined defensive role and wouldn't hinder the progress of our younger players – in actual fact they could probably learn from him. For me, he's one of the few true box-to-box midfielders in the league today and is often credited with being a very strong leader.
My suggestion is Scott Parker.
I've been impressed with Parker for some time and have long believed he moved to Chelsea too early in his career. His flop at Chelsea has lead many to believe he can't hack it at a big club although considering he was only there for one season, that seems like an unfair judgement. When Keane was finishing his career, Parker was one of the names being mentioned as his replacement but nothing materialised. Unlike other names being mooted, I don't think he'd cost a lot of money. He did sign a new five year deal this season but West Ham could still get relegated and a sale would seem likely anyway. Even if West Ham survive, they may be tempted to part company with Parker for a not-so extraordinary fee. Certainly if United came calling, Parker would be unlikely to want West Ham to reject a bid.
I don't believe that a United signing has to necessarily be a big-name. I've written recently about just how tough it is to find the right central midfielder to sign – I used the jigsaw analogy whereby pointed out that the players have to fit next to the ones around them. Simply picking a name out at random doesn't necessarily work and doesn't mean that because big famous-named player "x" was fantastic at club "y" that he'll be equally as good, if not better at United.
Aside from his age, value and the fact I think he'd free up Carrick & Co, Parker's a very complete midfielder. His goals to games ratio isn't great but that's not what his game is about. He's a very good passer and rarely gives the ball away. To show this, I've picked his passing from two losing games this season, away at Arsenal and United this season – games where you'd expect his passing to be poorer than average.
Parker passing vs. Arsenal
Parker passing vs. Man United
His passing success rate of 89% vs. Arsenal and 93% vs. Man United is mightily impressive. These two games show him playing in a restrictive defensive role much like Carrick has been playing this season. Parker, is however as I mentioned able to be versatile and go box-to-box too.
Parker passing vs. Tottenham
Parker passing vs. Wigan
These further two examples from this season show a player comfortable playing all over the pitch and someone who looks for a positive forward pass. The other side to Parker's game is his grit and desire to win the ball back. He reads the game well and is an excellent tackler.
Parker tackling vs. Wigan
Parker tackling vs. Tottenham
It doesn't matter who the opposition are, Parker in an almost old-fashioned but controlled style is always looking to engage in physical contact in order to win the ball back. I believe he represents everything we've been missing in Owen Hargreaves and would as I've said a few times help some of our other players to rediscover their creative touch.
Every signing is a gamble. However, I don't think United are in a position to take huge risks at the moment. Changes will happen when Messrs Scholes and Giggs do eventually bring their phenomenal careers to a close. The changes however don't necessarily all have to come from outside the club. United are a team with a proud history of youth football and therefore in my opinion it only needs a small short-term change or addition to prepare for the arrival of some of the new young stars at the club. Scott Parker, would, for me be that perfect player to help the side rediscover some creativity whilst slotting right into our jigsaw and completing the puzzle for now.
Please do share your thoughts, suggest alternative signings, agree with me or tell me I'm bonkers in the comments section below!
AUTHOR: – Doron