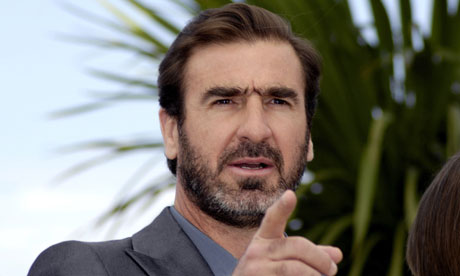 Legendary footballer and former United captain Eric Cantona is back in football with New York Cosmos as 'Director of Soccer'. Cantona left United in May 1997 after nearly five years at Old Trafford, where he picked up four league titles and two FA Cups. Eric is often credited in aiding the development of a number of United youngsters including David Beckham, Paul Scholes, Nicky Butt, Gary Neville and Phil Neville.

Eric Cantona joins the legendary Brazilian Pele at the New York Cosmos in the aim of securing a place in the MLS. Cantona was quoted as saying:
"I am very honoured to join the legendary New York Cosmos. It's a big project, a wonderful project.The Cosmos are very strong, beautifully made, with a great past. It's kind of a mix between football and art. I will do everything I can to help us first find our way to regain the No. 1 position in the United States, and then for us to become one of the best clubs in the world."
Eric's last game for United was in the 2-0 victory against West Ham in the final game of the 96/97 season. Sir Alex Ferguson commented in his autobiography that Eric appeared to have 'changed' following a Christmas trip to Barcelona six months before his departure. Bricki recently put together a post on the legacy of Eric Cantona at Old Trafford.