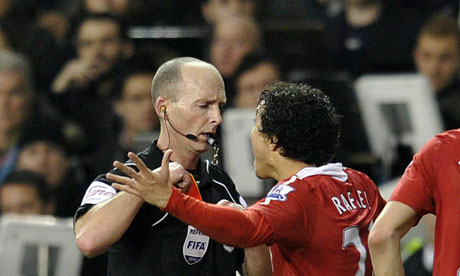 It was my last days of winter break from university, so please forgive me for my Stretty Stories absence over the weekend. Rafael has been charge with improper conduct, Patrice Evra claims unbeaten isn't the goal, Dimitar Berbatov targets the Golden Boot, and Danny Welbeck is set to undergo an operation.
FA Charges Rafael – Sky Sports
So Rafael got an absolutely absurd second yellow card, and now he's being charged with improper conduct by the FA? I'm at a complete loss for words. He has accepted the charge as well.
Evra: Matching Arsenal's 'Invincibles' is not our focus – Guardian
Good. I've always said that going unbeaten should just be a bonus. League title No. 19 should always be the biggest priority.
Dimitar Berbatov sets sights on Golden Boot – Guardian
As Manchester United targets a record 19th league title, Dimitar Berbatov is targeting the Premier League Golden Boot as he helps push United toward infamy. That would certainly go a long way in justify the price tag that his doubters so often point to.
Sunderland send Welbeck for op – Sky Sports
Danny Welbeck will undergo exploratory surgery on his knee after suffering some problems in recent weeks. We'd like to wish him a speedy recovery.
—————
Follow Kyle on Twitter at KDill_MUFC
Stretty Stories is featured daily on False10.com