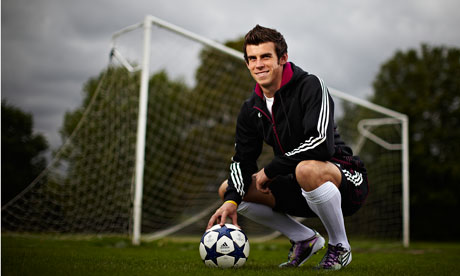 If fans could sign players, who would they sign? We've all played or know about Football Manager but what we'd do on a game compared to real life differ. A few weeks ago I did a quick twenty minute poll on Twitter asking my followers to name two players they'd sign for Man United if they could…
The nature of the transfer windows allowing only a certain number of days in which to conclude a signing means that often clubs feel under pressure to sign players. Certainly it would be easier to buy a player as an when you need one – Arsenal for example might have bought a goalkeeper last March; Chelsea might buy a versatile squad player now; or United might have bought a defender this time last year to help cover for all the injuries. However the window means you have to pre-empt anything like that and plan in advance.
I ran the poll primarily out of curiosity – very simply I asked fans for two names who they'd love to sign for the club given the chance. No need to explain why and they're not limited by money. The thing I'd like to stress is that I don't necessarily believe United need to sign anyone or should, this is merely fantasy land but for the sake of this blog, I'd sign Schweinsteiger and Sneijder or one of them and Higuain.
In actual fact, people familiar with Stretford-End.com will know that we like to back the players we already have and we welcome new players with big open arms – as we have done with Anders Lindegaard. We're often known for going against what might be trendy or popular in stating our belief in the current squad – we backed Fletcher in July '08, February '09, and September '09; Nani in October '08, January '10, and March '10; Anderson in July '10 and November '10; our Youth players on countless occasions and finally most recently we've backed our 'unlikely' or fringe/squad players. Following my Berbatov piece that was interpreted by some in the wrong way (it was not questioning his ability nor his brilliance, but saying that consistent goalscoring is what's required rather than many goals in the odd game), I wanted to be clear on this piece that I and the site fully back our own players and this is not a call for reinforcements, merely a bit of fun!
So onto what the poll showed. The response to my quick poll showed up one very popular pairing: Gareth Bale and Wesley Sneijder. One player in-form and one at the time was linked to United. Both are classy players who no doubt would be a great success at United. Here's how people voted:
Bale – 23 votes
Sneijder – 18 votes
Defour – 9 votes
Rodwell – 6 votes
Ashley Young – 4 votes
Kaka – 4 votes
Schweinsteiger – 4 votes
Mata – 3 votes
Hamsik – 2 votes
Modric – 2 votes
Ozil – 2 votes
Sanchez – 2 votes
Affelay – 1 vote
T. Cahill – 1 vote
L. Diarra – 1 vote
Dzsudzak – 1 vote
de Rossi – 1 vote
Gourcuff – 1 vote
Henderson – 1 vote
Llorrente – 1 vote
Sahin – 1 vote
Van der Vaart – 1 vote
Amazingly no one suggested Ronaldo or any of the Barcelona stalwarts. There isn't a single goalkeeper on that list either but there is a recurring theme – a central midfielder.
Over the 6 or 7 weeks since I ran the poll I wondered if people had changed their minds at all. We've since signed a goalkeeper and potentially our financial situation has improved. Applying the same rules, which two players would you sign for United if you could?
I stand by the fact that I'm not sure if we should sign someone. Our squad is big as it is and I, as an advocator of our Reserves and Youth team would love to see someone from within given a chance. The harsh reality is that due to squad sizing rules, for someone aged above 21 to come in, a player would probably have to leave. The advantage of a new signing is that it can galvanise a team and bring a lift to the players in the squad. I'd be lying if I said I don't get frustrated by the midfield at times, and sometimes I find myself wishing not that we'd get rid of any of our players but that we had a midfielder who has a bit different. Certainly we no longer have a free scoring central midfielder at present so that would probably be something I would address if I was to suggest signing someone.
As I mentioned before – same rules apply, who would you sign for Manchester United if you could? No need to explain why and no need to necessarily debate if we do need to sign anyone – that's not the point of this blog! By all means though if you wish to discuss that, take a look at our forum or constructively comment below. I look forward to seeing the suggestions!
You can follow me on Twitter at DoronSalomon