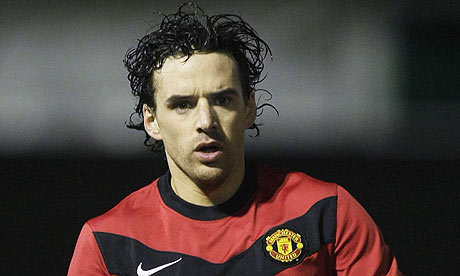 Manchester United defender and England captain Rio Ferdinand has slammed stories that suggested Owen Hargreaves is set to announce his retirement this week. Ferdinand, who was using the social networking site Twitter, was bemused at the origin of these rumours. Hargreaves made a single appearance last season in the 1-0 victory over Sunderland at the back end of the season. His previous appearance was against Chelsea in September of the 2008/09 season. Many fear that the injuries will take their toll on the former Bayern Munich man, who had audaciously been linked with a return to the England setup before the World Cup finals in South Africa.

Rio Ferdinand, who is recovering from injury himself following a clash with Emile Heskey in training on the eve of the World Cup, spoke today on Twitter:
All these rumours about owen hargreaves retiring are so off the mark(wrong), who comes up with these silly rumours!
The news will come as a relief for fans, with many believing the box to box midfielder would never grace Old Trafford again. Hargreaves suffered yet another injury setback last week – with Sir Alex Ferguson stating that the midfielder would again miss the start of the season. Hargreaves' Colorado-based surgeon, Richard Steadman, recently revealed that his patient's knees "were in a worse state than those of any professional footballer" he had seen in 35 years. Sir Alex confirmed that Hargreaves was on his way to America, but not to join up with his teammates but to see specialist surgeon:
"The bad news is that Owen Hargreaves is back in America seeing the specialist. He won't be ready for the start of the season. I don't know when he'll be back."
Owen Hargreaves also spoke about the fact that retirement "has crossed his mind" and claimed that it was "natural" to do so:
"It is only human to think that way. The longest injury before this was when I broke my leg at Bayern Munich and I was out for a couple of months. Football is a physical game and injuries are part of it. But I could never imagine having one that has impacted on me so much. I thought – everyone thought – I would be fit for the start of the season. It didn't materialise. It has been a pretty humbling experience and I am sure many people doubted me but anybody who knows me knows that what I set my mind to I get.""