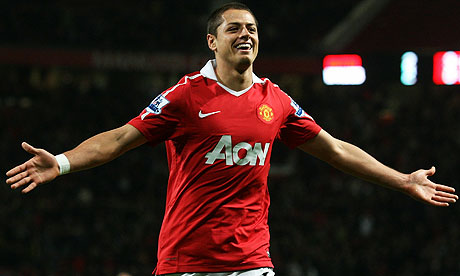 This all seems a bit strange, didn't we do this one just recently? Yep, Wolves are back at Old Trafford just 11 days after coming for the fourth round of the Carling Cup. This one is a league game that *shock horror* is at three o'clock on a Saturday – a welcome return to normality, hopefully as the result will be too.
Since last time when I reported: "Mick McCarthy brings his team to Manchester in poor form…" a few things have changed. They do still sit 19th in the Premier League but are now three points ahead of bottom placed West Ham. Already it is shaping up to be tight at the bottom end of the table; one win could propel Wolves from 19th to 10th so not too much should be read into their league position. What has changed is that Wolves are out of the Calring Cup now having been beaten by United but more importantly for them and us, they have added a second league win to the statistics – they beat Man City last weekend.
The visit to Old Trafford in the Carling Cup appeared to have the galvanising affect that Mick McCarthy had hoped it would have. Wolves were excellent against us and came close to winning the tie altogether. Winger, Matt Jarvis, was their stand out man. He was quick, direct and caused us problems. He'll be someone to keep an eye on tomorrow. The spirited defeat took Wolves into a big home game against City. It's fair to say City were poor but even so, Wolves were excellent and deserved their win. It was a nice change for them having not won at home since the opening day of the season. Wolves are however yet to win away from home this season in the league, they may well feel this could be the time to change that.
Against United last year in the league, Wolves selected a side with 10 changes to their outfield personnel from a team that had beaten Spurs 4 days earlier. They were later given a £25k suspended fine by the FA for fielding a weakened team. I do not expect the same thing to happen this time round. Wolves have a bigger squad and having survived in the league last year, they are more ambitious. In fact, as I predicted, they picked a strong team in the Carling Cup… "McCarthy may go for a morale boosting result at Old Trafford with a strong side in order to lead his team into their tough three league fixtures." – call me Mystic Meg!!!
I'm not sure if I could successfully predict the Wolves line up but I think it would make sense if the team that beat Man City last weekend started this game – Hahnemann, Foley, Berra, Stearman, Ward, Jarvis, Edwards, Henry, Milijas, Hunt, Doyle.
Before the 1983/84 season this was a common league fixture, however since then this will be only the third league meeting at Old Trafford. In 2003/4 United won by a single goal, a first for United for John O'Shea – United played with Roy Keane at centre back that day. Most recently, last year, United beat Wolves 3-0 at Old Trafford. I had the pleasure of attending that day and I can recall how very very dull it was – quiet stadium, strange Wolves team, weakened United team – and it was cold! A well taken goal by Antonio Valencia did however add some sparkle to the game. It's 30 years now since a last Wolves league win at Old Trafford, however a more pressing stat for McCarthy may be that Wolves are the only side in the league yet to keep a clean sheet this season!
Here's how I believe United will line up:
This is quite a hard game to predict the line up for, it's at home against one of the weaker sides in the league and we have a huge game away at City only three days later. I've picked a strong side with a few surprising names in it. Ultimately I think it is a 'safe' team and would allow for a strong enough bench should we need it. The bad news is that Anderson, Evans and Macheda all have flu. Gibson did as well but I believe he may be ok to play. Fletcher hasn't been ruled out after going over on his ankle midweek but I can't see him being risked. Nani however has joined Giggs, Valencia, Hargreaves, Rooney and Owen in being definitely ruled out.
The back four is strong. I can see Fabio being included but I can't justify why. Sometimes Fergie makes decisions like that for games like these(!). I think Rio will play however I can understand why Smalling may play in place of him again. I think Rafael's importance may be paid the ultimate compliment as he may be rested for the City game.
We don't have many options in the midfield, particularly out wide. Obertan did well against Bursaspor and you would suspect he is ahead of Bebe for a wing position in this game. Carrick has rediscovered some form and with Fletcher, Anderson and Hargreaves out he will start, whether it's with Gibson (if he is over his flu) or Scholes we shall see. Should Gibson not make it, Magnus Eikrem should be on the bench again. Berbatov and Chicharito pick themselves up front with the other three strikers all unavailable. Berbatov hasn't scored since the Liverpool game, it's getting close to two months that now…he needs some goals. With only Bebe as cover for the wings and strikers there may be an opportunity for one of the younger players to make the bench again – maybe one of Morrison, Brady, Cofie or Keane
United go into this game having won five games in a row with three clean sheets as part of that run. Still, United are the only unbeaten team in the league and as a side-note, the only team yet to concede in the Champions League. Berbatov will make his 100th appearance for the club should he feature but a bigger milestone is that the game marks 24 years since The Boss took over. Here's to the next 24!
I'm going to predict a 3-0 United win, I feel confident after finally getting a correct prediction last weekend!
Before I sign off, I would love to point you in the direction of our first Vodcast in which we preview this game and Yolkie tells us his line up for it – or you can listen/watch it right here:
Share with us your thoughts ahead of this game on the Wolves thread on our forum