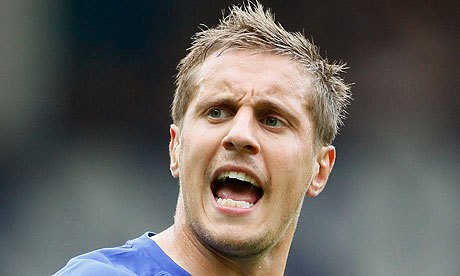 Phil Jagielka. A model professional; someone always in the paper for the right reasons, always pictured doing charity work. A player who has demonstrated to kids everywhere that a player doesn't need to be a Leo Messi, Cristiano Ronaldo, or some other teenage sensation to succeed in the game. He has worked hard to get his rewards and is rightly respected by most in the game.
However, he has undermined all that hard work in one fell swoop with a quote in this mornings Metro, saying "it should be amusing" when commenting on the level of abuse he expects Wayne Rooney to receive on Merseyside on Saturday.

I'm sure Jagielka, with all he has been throughout his career, didn't mean the words as they sounded. Regardless; the comments sound like he is condoning vitriol at whatever level even with the benefit of hindsight. This will include angry, drunken threats of physical attacks.