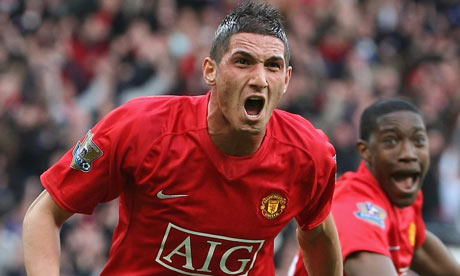 Our young forward Federico Macheda is being linked with a loan move to Serie A strugglers Bologna, although the Italian's agent believes the move is 'unlikely to happen'. Federico Macheda is yet to find the net in his five appearances so far this season and a loan move to his motherland may prove invaluable experience to a very talent youngster. Stretford-end.com believe that Macheda could well become one of the top strikers in the Premier League in five years time.

Bologna certainly need the fire power up front as their top goalscorer (Martins Adailton) has only found the back of the net five times so far this season. Bologna will be hoping that Macheda will provide a physical presence up front that will steer them clear from relegation to Serie B. Currently, the Serie A strugglers are only two points behind Livorno with a game in hand and have a massive game against second from bottom Atalanta on January 20th.
Macheda's agent, Giovanni Bia, was speaking to the press today and released the following statement:
Bologna have asked for him but we have to evaluate thing with Manchester United. I have a telephone appointment with them, but it will be difficult for them to let him go. If they will do it would be on loan.
It would be a good move for all three parties (United, Macheda and Bologna). Ferguson clearly feels that the player has some more developing to do – both as a player and professionally (if you believe reports) and will feel that a loan spell could do the player some good. Macheda will be pleased to show the world his footballing ability, whilst Bologna just want to remain in Serie A – with Macheda they may just do so.