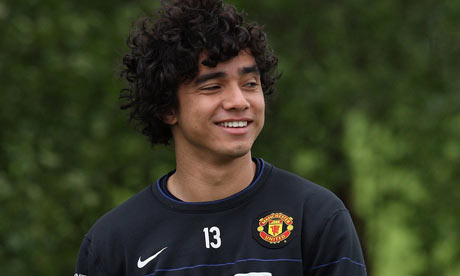 AUTHOR: – Doron
It's a rather odd stage of the season to be signing a player on loan but United have done just that and snapped up a young Brazilian player from Desportivo Brasil on a contract until 30th June.
The player is 17 year old midfielder Rafael Leao. He turns 18 next week, making this loan move possible. He represents the first signs of any United benefits from the partnership that the club has with Desportivo – a partnership that was announced a couple of years ago.
Desportivo themselves are a new club, less that six years old. Traffic Group – a sports management company set up the club with the aim of having a successful youth academy but also attempting to push high up into the Brazilian leagues. United's partnership with them allows for first-option on hopefully some of the top young talents in Brazil. The agreement would see United pay a set fee for a player based on position not ability and Desportivo hold on to a 50% sell on clause.
Last month, as United beat Bolton, five players from Desportivo were pictured in the directors box – Gladstony, Aguilar, Lucas Evangelista, Agnaldo, and Rafael Leao. They went on to FC Twente in Holland who have also got a partnership with Desportivo to help the young players gain work permits.
Leao is described on Desportivo's website as simply a defensive midfielder. United fans shouldn't get too carried away by this loan move – he won't have a first team squad number and will be playing with the U18s and maybe the Reserves. He is though the first in potentially a long line of Brazilian starlets to come across to United on a contractual deal as opposed to a trial. There are similarities in the dealings with how the Da Silva twins (pictured above) were signed.
What do you think of United's partnership with Desportivo? Is it morally wrong to be hijacking players so young? Does it raise any concerns about the focus not being on homegrown youth?
AUTHOR: – Doron