You may also find these links interesting: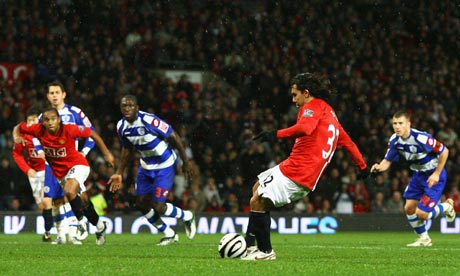 Manchester United 1-0 QPR
Carlos Tevez scored a penalty with just under 15 minutes to go to give a lethargic but under strength Manchester United a path to the League Cup quarter finals.
A lacklustre game was as expected dominated by the home side but their possession and high corner count never materialised into many real opportunities – though Nani and Anderson will both have cause to feel they could have both registered earlier than Tevez to make the night not as much an ordeal.
Park hit the post from fully 30 yards, before substitute Danny Welbeck was brought down in the box – Tevez's spotkick coolly outfoxing Radek Cerny.
The goal did spur the visitors into a late flurry though it really was too little, too late, and the 2006 winners go into the hat for the Quarter Final Draw.
Source:(Yolkie)