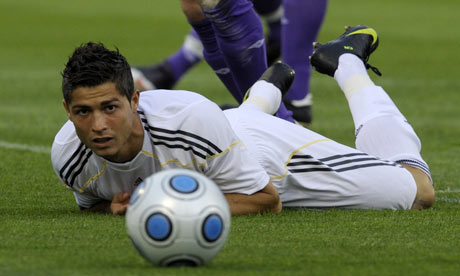 Just as United fans were getting used to life without Cristiano Ronaldo, Sir Alex Ferguson has declared that the winger could one day return to Old Trafford and wear the red of United once again.  Ronaldo left United at the start of the month for a world record transfer fee of £80Million and played against Shamrock Rovers for the first time last night in the colours of Real Madrid – however the United manager believes that this might not be the last we see of Ronaldo at Old Trafford.

Ferguson rates Ronaldo higher than both Lionel Messi and Kaka – who is now a team mate of Ronaldo's at Real Madrid.  Ferguson was quoted as saying:
"He came to the right club at the right part of his career.  He could have gone to Real Madrid or Barcelona. But he came to the right one and he appreciates that.  It will give teams a bit more encouragement.  They'll all be delighted that we've lost Ronaldo, no question about that. There is no doubt he is a huge loss. I think it's a challenge for us.  It won't be the same without Ronaldo, it can't be. Without question he is the best player in this world of ours.  He is streets ahead of Messi, streets ahead of Kaka. Absolutely. Look at his figures, they are unbelievable.  The attempts he has on goal, the attacks into the penalty box, his positions, headers, shots… it's unbelievable.  His best is yet to come, he is only 24. We will be a different team without him, we will be more compact.We will have a different shape in midfield. Ronaldo was a bit loose in his defending. You could forgive that because he gave you so much in the other sense."
Ronaldo scored 118 goals in 244 appearances for United from August 2003 right upto May 2009.