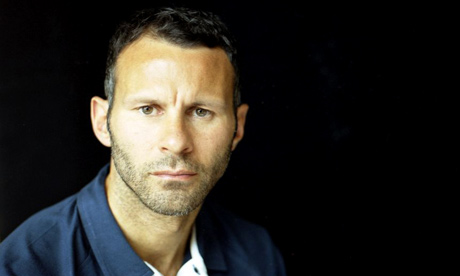 We've seen him running up and down that left touchline at Old Trafford for nearly two decades now. He has supported the likes of Cantona, McClair, Hughes, Cole and VanNistelrooy up top whilst also covering and helping out with defensive duties for Blackmore, Irwin, Neville, Silvestre, Henize and now Evra.
Ryan Giggs knows that left side pretty well and what is expected from him in both and attacking and defensive sense. Fergie through caution to the wind against Stoke City on Boxing day in order to get that break through goal – it worked – whilst also highlighting the fact that because of Ronaldo on the left, Stoke City were so deep they rarely threaten down our left hand side in the second half. Remember Giggs was deployed at left back a full eight minutes prior to Wilkinson taking a swipe at Ronaldo.
United's next three games are against Middlesbrough, Southampton and Derby (the two latter fixtures in the Cup). Would you put Giggsy in at left full back or stick with John O'shea? I thought Fergie was spot on the money deploying Berbatov for the final 25 minutes and dropping Giggs back – they had absolutely nothing from the right so why not sacrifice a defender for an attacking whilst placing an experienced left winger as a left back? Giggs is still fit enough to get up and down that wing, put in a tackle and also offer an attacking threat – so why not play him at left back against the three teams mentioned prior to the Chelsea game on the 11th?
Not that this is of the same tactical innovative thinking as Carlos Bilardo, who in 1986 adopted a 3-5-2 for the finals – where many of his counterparts felt he had made a monumental error in omitting full backs. The Argentine's thinking was that as a number of teams played with two central playmakers and two holding midfielders – the need for fullbacks to mark wingers didn't exist – thus the creation of the 3-5-2 formation. Using the same principle – if Boro, Southampton and (assuming he plays) Derby are scared stiff of Ronaldo being in a one on one situation – why not play Giggsy in a fullback role?