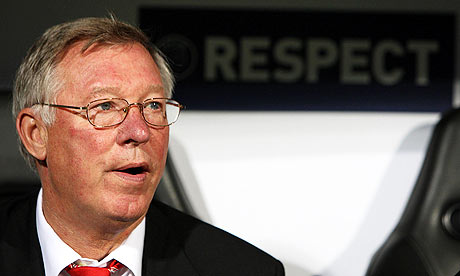 ..just as it says on the tin, really.
Sir Alex has come in for criticsm for voicing his opinion about the physical condition of Alan Wiley. Clearly an attempt to deflect the heat from his side following a poor display but the media backlash which is trying to get Fergie charged with all sorts is bordering on the rabid.
A "journalist" for Football365, Sarah Winterburn, opines that Fergie's comments were worthy of comparison to Adebayor's recent antics against Arsenal. He should be fast-tracked to punishment. He should not allowed to explain those comments. Really? Were the comments really that bad? Let's examine them.