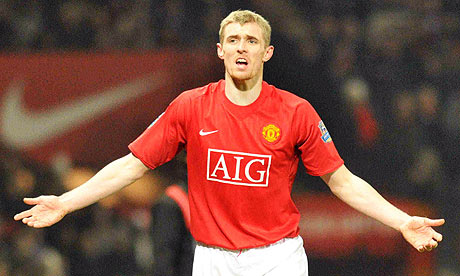 – View 2009/10 statistics for Darren Fletcher
Its quite a remarkable rise from a player who was so widely criticised on the terraces, bars and pubs (and the MUTV studios) – in my opinion rather harshly. Darren Fletcher has always a been a good player – a very good player – however, when he was learning his trade United were in transition and was quite often or not made a scapegoat by fans who didn't appreciate the Scot's quite brilliant closing down of play combined with at times some excellent passing. His performances in the 2004/05 season – helped to free up Roy Keane and gained him a place in the FA Cup final.
The following article hopes to examine the importance of Fletcher in the team today and how he has improved over time. We will be using screenshots from the Guardian's excellent Chalkboard - which I encourage every Red to use. This may go horribly wrong but we'll give it a shot and see what we come up with!