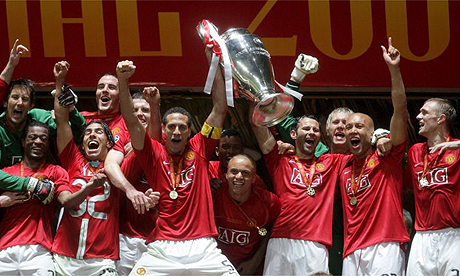 Six Premier Leagues, two League Cups, one FA Cup, a World Club Cup, a European Cup not to mention getting to four Cup Finals we didn't win and the 3 Charity/Community Shields.
A decade in which we have seen three "different" United sides with two of those being the most successful in the clubs history, a decade which saw the rising stars of the 90's consolidate their place in the clubs' and football history as some of the best ever to play the game as well as a new crop of world beaters.
We Manchester United fans have been truly spoiled over the last generation, making a review of the last ten years something of a double edged sword. Too many fantastic moments to mention; and plenty of controversy to get your teeth stuck into.
As we pass the first decade of the new century, Stretford-End.com casts a fond eye over a golden period for the club and asks you to help pick winners from various categories.
In this blog we'll concentrate on what we feel were the best games; if you feel we've missed one out, please feel free to add your suggestions.