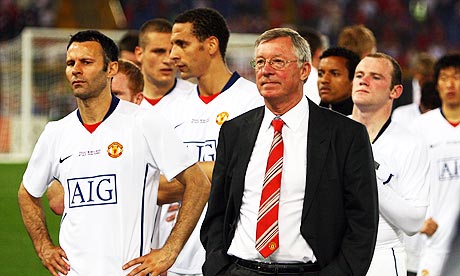 Where are United headed; are our players really that bad compared to Liverpools and Arsenals?
Everyone has said Chelsea are unstoppable and once again waxed lyrical about Arsenal and wrote off United. United have underachieved but are still arguably in a stronger position than this time last year. Yet again, the knives are out, and the idiot fans are in their droves to tell us that these United players have no talent and Liverpool's and Arsenal's are suddenly better. This is a Manchester United crisis that has yet to see us sink to the trophyless days of those two clubs.
Is it that United were so incredibly underrated despite their incredible success in the last few years that we now are panned for only performing a bit better instead of comprehensively better than our rivals in Red?