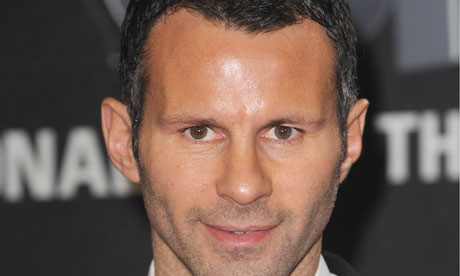 I started writing for Stretford-End.com in the winter of 2007. Regular readers won't be surprised to know it was because I was consistently finding myself in trouble on BBC 606 just as a member. I had tried writing my own blog but always found by September time I just didn't have the perseverance skills for whatever reason.
Then, I met Andy (the gaffer of this site) through 606 and after a brief spell on the forum he liked my style and the rest, as they say.. well, I've been allowed to bang on about whatever I like on these pages ever since.
I ended up here because I combine the two major passions of my creative life, football and writing. Anyone reading this is presumably doing so because they love football, and/or Manchester United. Part two of my life story? I'm getting married today, and I was urged to write a little retrospective piece about how I got to this place, and at the same time, allow you and myself to indulge in a little reminiscing.
My own memory of supporting United is too early for my mind of choice. Like most of us, it was thrust upon me, I didn't have a choice as a 4 year old to go to Wembley and see us beat Everton in the Cup Final. I don't remember Norman Whiteside curling a beauty in, I don't remember Kevin Moran's historical red card. I would be lying if I said I vividly remembered even the crowd scenes or atmosphere.
What is true is that my love for writing in a journalistic sense probably precedes my love for United, which precedes my love for the game. None of these loves are greater or less than the others by any defining margin. What is true is that while United were something of a constant, I only truly fell in love with the game when I was enticed by the excitement of one Ryan Giggs.
It was difficult for a free spirited romantic thinking 10 year old (yes, that's how I see my younger self) to fall in love with a sport or a team that represented blood and thunder and celebrated rough and ready hardcases. I couldn't appreciate the alcoholic nature of it and the violent, aggravating confronting nature of Sunday League football that I was subjected to if I wanted a little kick around. But then came Ryan Giggs, a whippet of a player who single handedly transformed my opinion. Anything was possible, the sport was his blank canvas as it has been ever since. It was Giggs who piqued my interest in the game and forced me to learn about all of the things I had heard about but never really knew about the club that had long been a relative.
It's no wonder, then, that my fondest memories of United are either those attached to the milestones Giggs has set or those with romantic connotations. It's that rationale that sees me campaigning to the club to refrain from going green and gold until the club is sold, it's that mindset that sees me using this website as a vehicle to plead to our mercenary players to see things in the eyes of we supporters and it's precisely that kind of love that compels me to plead with the club and our players to help out the players of our past. Things that might be meaningless to some, but to me are crucial to our identity.
So, I was asked to put something together to reflect my fondest memories of a single, carefree bloke watching United. After I lost my grandfathers in the mid 90s I didn't have a season ticket and while I went to as many games as possible, tickets for the bigger occasions were always gold dust, so I made the choice to make a special occasion out of every game I couldn't attend.
My greatest memories from the 90s are a little bizarre.
Mark Hughes against Oldham. The 1993 league win was so special for so many reasons, but the Hughes goal against Oldham in the 94 FA Cup semi final gave a greater significance to the Ince goal against Blackburn a few months previous and the Bruce double against Sheffield Wednesday a year prior. It became the character of the club and it means that even if we are 21 points behind the league leaders with 7 games left to play, we're still, as a collective group of supporters, hopeful we will somehow win the title on goal difference. However unrealistic it may be.
Arranging holidays around the later European games, being in a caravan for the semi final against Juventus at Old Trafford and missing Giggs' equaliser because I was that distraught at Sheringham's disallowed goal seconds earlier that I couldn't bring myself to look at the screen. Seeing Giggs score against Arsenal with THAT goal about 2 weeks later and not even realising how brilliant the goal was at the time.
Beating Porto 4-0 at Old Trafford and, aside from that Arsenal FA Cup game, probably the best game I've ever seen, and probably the best game all around at Old Trafford, the 3-2 win over Juventus in 1997. It had everything brilliant about it, that we beat the side in Europe over 10 years in something of a watershed moment… beating Arsenal and Liverpool in their own back yards just after winning the Champions League in 1999.
Moving on to this century, and while the romance never blooms like the innocence of youth, mainly because your subjectivity fades and you learn to become objective, the love for the club becomes stronger because of the loyalty you're showing in spite of actually receiving little back (in terms of personal affection, you understand). Dwight Yorke's early hat-trick in the last hurrah of Fergie's alpha team against Arsenal. Even the painful consecutive losses against Liverpool, memories that stay strong and make each coming clash all the more eagerly anticipated.
Meeting my fiancee in 2005 coincided with many changes at the club. They had been taken over by the Glazers, and soon after our relationship began, George Best sadly passed away. The first league game after that, ironically, was against West Ham, the club of choice for my new love's family.  The whole period was very much a "transitional" one but despite the turbulence off the field with the ownership (against which I have played as active a part as I have felt possible) the club have been successful on the pitch, with many great times. One not so great time? My introduction to the missus' family fold in 2006 over Christmas, a year after being with her, at a Christmas dinner at the same time United played West Ham. We lost and I was the family's source of information for the game!!
We won the title at the end of that season and my feelings as a United supporter were probably never so perfectly captured as the final game. Playing West Ham at home, with the Hammers in danger of relegation. Perfect chance to exact revenge for 92 and 95, and we lost with them staying up. As far as the missus was concerned, it was a great day all around, but I was gutted that we lost because we didn't see it out in style! About a month before that fixture, we were on holiday again as I introduced my better half to my European tradition, for the return leg against Roma. We won 7-1 and so began her journey towards conversion as a Red Devil, thrilled by the excitement on offer.
It was slow – as her reaction to our defeat against "her" team showed. The year that followed included that introduction to life on this website, a trip to Florida in February 2008, and a league and European Cup double in the May. Her gift for me that year was a personally signed birthday card that she had sent to Ryan Giggs, my birthday falling on the day he equalled Sir Bobby Charlton's appearance record to secure to the title against Wigan. Now, somewhat vicariously, I had become part of the romance that I fell in love with.
A year later and our annual Florida trip coincided with a 18th league title win. I didn't visit the States last season and privately I've become a Stretford-End.com hex, having cost us the title in 09/10! My 2010 has probably very much mirrored the fortunes of the website. After joining Twitter, my profile escalated beyond my control to the point where I found myself chatting with players I used to cheer from the stands before I was even aware why I was cheering and oblivious to the elation that would later encapsulate me. More than that, I found myself escalated to having a voice some wanted to listen to. Stretford-End.com, with the addition of Kyle and Doron, has strengthened it's position as the most reliable source of United news online, and has clearly shown itself to be a pioneer among club websites.
My Florida journeys have coincided with some amazing times in United's recent past. Our 2007 last gasp win at the Kop and our 2008 batterings of Arsenal and Newcastle. Our 2009 stroll over Inter which was stopped dead by a home humiliation against Liverpool. And, so far this time out, a continuation of our longest unbeaten run since we won the treble, including a last minute win and a 2 goal recovery against Aston Villa.
Typical United spirit the like of which I fell in love with, even if the character of the club is far removed from that which I fell for 20 years or so ago. The most important part for me? I'm actually here, and every time I've been here over the last 5 years, we've won the title the same season. This year, Mrs Yolkie has become a fully fledged United fan, with her interest in club news and passion towards the side and its fortunes. She has felt similar disappointment to me when we surrendered our leads in away games and she is no longer suffering my moods, she's suffering with me, and basking in the same optimistic outlook as I am. When I was on CNN recently discussing the websites stand on Wayne Rooney, she was as proud of me as a United supporter as she was a partner. Both parts delighted me in equal measures.
I'll close by summarising; United to me are essentially a family. Today I will formally extend my family by one + a plethora extended, all of whom have seen their anti-United stand soften due to my mere presence. She was given her Old Trafford introduction this past August when we cruised against West Ham, in something of a full circle ceremony. Her response when the Rooney saga broke? "I can't cheer him again, I can't believe I cheered him scoring". Yes, we're a family indeed. A family that includes, by proxy, anyone reading this.
Earlier this week I courted a little controversy by suggesting the PIK story that broke may be cause for optimism. I abandoned my cynical outlook perhaps because of my rosy surroundings at present; and while I don't support naivety per se, perhaps it would be more conducive to our moving forward as a club to merely support the eleven on the pitch and stop over analysing every morsel of news and portraying it in a negative manner. We, as a collective of proper United fans, didn't give the Glazers a chance when they took over, and we don't now, even when faced with news that might remotely be favourable. But we thrived despite their ownership in the last 5 years and it's not unreasonable to suggest we will continue to thrive despite their ownership in years to come. We want them out, and that hasn't changed, but we also need to support our club. The team are responding in the right manner lately, we need to get behind them.
We don't have a divine right to success; that's why, as lame as it may sound to some, we as a website celebrate our Carling Cup wins like last season and the fact it was our first back to back Cup success as a real achievement. It's why we treat our World Club Cup and Intercontinental Cup wins as the domestic trendsetting landmarks they should be recognised as, and it's why we sometimes support the lost causes and underdogs in our own roster. It makes success all the more sweet and all the more rewarding, and as a collective, a far greater communal accomplishment. When I talk about United among the writers for Stretford-End.com, our readers and my Twitter followers, I do sense a real communal spirit. The true soul of the club. Long may it continue and may it make its voice heard loud.
Here's to the last 3 years on the website, and here's to many more. By the time most of you read this, I'll be well on the way to getting married. I hope you welcome my beloved into our family.