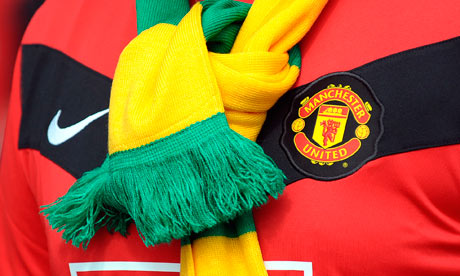 Hot on the heels of our Fantasy Football PrizePlay competition, Stretford-End.com are pleased to announce another competition (just for fun this time) – our Scorecast prediction competition! Scoring will unfortunately only start from week 2 of the Premier League due to late set up, but the good news is, all of you who joined our Fantasy Football League can use the same log in details. Read more to find out how to join.
Inpsired by one of our Twitter followers we have decided to pit our wits against our readers in yet another competition, the official Premier League "I know the score" face-off.
There will be no prize for the winner aside from good old fashioned gloating (and who doesn't like a bit of gloating??) and the competition will coincide with our United previews which precede every game as well as our monthly round up of the Fantasy Football.
To join the competition click here and  use your log in details for the Fantasy Football league, and join the Stretford-End.com mini league with the code "F9713-OKS"
Good luck with your guesses, and as always, happy playing!