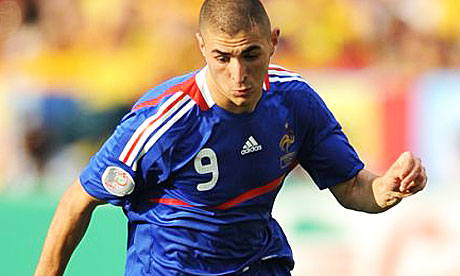 The Daily Telehgraph is a superb newspaper, which boast one of the UK's top journalists – Henry Winter. Yesterday's edition had a full eight page spread on Cristiano Ronaldo and therefore I bought a copy right away. The general consensus is that for all his gifts and talents he never fully understood what it took to become a Manchester United legend – because no one person ever comes near. For this reason Ronaldo will be better off in Madrid with their Galactico philosophy. However, Ronaldo wasn't the main attraction of the spread for me – but our potential 2009/10 lineup.
Again – this is only a potential lineup – but the Telegraph had us as:
(GK) Foster (RFB)Fabio (CB) Ferdinand (CB) Vidic (LFB) Evra (RW) Valencia (CM) Carrick (CM) Fletcher (LW) Rooney (F) Berbatov (S) Benzema
Now couple of things there, firstly – yes they did get Fabio and Rafael mixed up! I presume they meant Rafael, unless they think Fabio could be our next Denis Irwin! Secondly, Rooney is out on the left flank as opposed to his favoured central role. Thirdly, the addition of Karim Benzema.
Lyon have revealed that Benzema could indeed go to United and I have felt for a long time he would be an exceptional signing. So why not? What is stopping Lyon and France's top marksman from coming to the Premier League and signing for the Champions? Possibly that he has stated he wants to stay in France till after the World Cup? Or maybe Real Madrid might borrow some more of the government's money to finance their transfers? Who knows! But if we could get our hands on Valencia and Benzema – we will have one hell of a side – add Ribery into that equation and a certain Portuguese will be long forgotten.