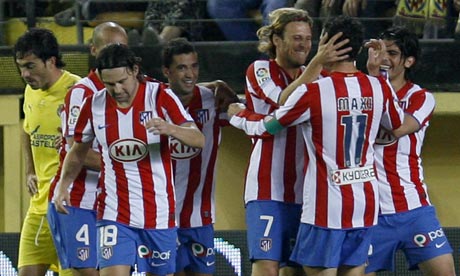 Diego Forlan will always be remembered by United fans for his double against Liverpool after Dudek had comically blundered a pass back from Jamie Carragher – however his £7Million move from Independiente to Old Trafford didn't quite work out the way Fergie had hoped it would.  That period of Ferguson's Old Trafford career was probably the most eyebrow raising in terms of talent that he brought to the club – with Bellion, Kleberson and a skinny little kid called 'Ronaldo'.  Diego Forlan should have been a hit but sadly wasn't…
Forlan played 98 times for United scoring a measly 17 goals.  That works out at (quite obviously) at a strike rate of 0.17 goals per game.  When you compare that stat to the likes of Gary Birtles (0.18) and Alan Brazil (0.29) – you realise how much of a failure the Uruguay International was.  The fact that the lad had to wait eight months for his first goal from the penalty spot against Maccabi Haifa – combined with a Roy Keane rant, indicating he wanted someone else to take it – should have been more than enough proof that the Premier League wasn't for him.
However, he always seemed a likable character, always eager to work hard and prove doubters wrong – regardless of how ineffective he was in football matches.  Other than the two goals against Liverpool and the wonder strike against Rangers in the 3-0 victory – many United fans weren't too bothered to see the back of him in 2004 – a mere two years after his big money move to  Europe.
Fast forward five years – Diego Forlan has proved that he is a top striker and can mix it with the best of them in Spain.  To date – he has scored 90 goals in 166 matches for Villerreal and Atletico Madrid giving him a strike rate of 0.54 – much better if you compare it to Andy Cole's 0.44, Eric Cantona's 0.44 and Ruud VanNistelrooy's 0.68 (Wow!) goals per game ratio.
Of course you need to adapt to the culture of your new home and fit in with your surroundings rather than just rely on your ability – however I could never see Forlan becoming a success at the top level – simply because I didn't think he was good enough.  He proved me and many other fans wrong with his sublime strike rate in one of Europe's top leagues.